Okusuruga Guest House is a private lodging facility opened in April 2020 in Uchiuramito, Numazu City, Shizuoka Prefecture.
Guest house facilities are simple and service is minimal. Instead, we would like to make the accommodation price reasonable and have many people visit it repeatedly to enjoy the various attractions of Numazu.
By the way, We operates under the Housing Accommodation Business Law (New Minpaku Law), and the number of business days per year is up to 180 days.
About Okusuruga Area
The place name "Okusuruga" used in the name of the guest house is a name given by the people in the southern part of Numazu City.
There is no clear definition of the range of the Okusuruga area, but at our guest house, the area at the back of the country of Suruga seen from Kyoto, which was the capital at the time, the northern part of the Izu Peninsula is now called the Okusuruga area. Thinking about it, I would like to become a base for enjoying various attractions centered on the nature of this area.
GuestHouse Info
Name

Okusuruga Guest House


Location

537-19,Uchiuramito,Numazu City,Shizuoka Prefecture

Email

support@guesthouse.okusurga.net

Phone
number


055-919-8070


*We may not be present for outdoor experience tours. In that case, please contact us via email or contact form.
Introduction of Guesthouse Representative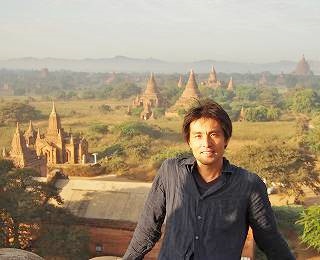 Kenji
Birthplace: Japan
Blood type: Type B
Constellation: Aries
Hobbies: Travel, Outdoor
Favorite words: turn a misfortune into a blessing
Sports I like: Windsurfing

In April 2017, I moved from Chiba Prefecture to Numazu City, Shizuoka Prefecture, as a community-reactivating cooperator squad in Numazu City. After completing the three-year term of the community-reactivating cooperator squad, I opened a guest house and nature guide in Uchiuramito, Numazu City, from April 2020 in order to let many people know about the nature of Numazu and the charm of the area.
My hobbies are traveling and various outdoor sports. I travel with backpacks and travel to almost all prefectures in Japan and over 60 countries overseas. Outdoors enjoy various activities with the motto of "wide and shallow". Especially, I love windsurfing, trekking/climbing, camping and snorkeling. I enjoy playing with nature on days without work. Currently trying to reach the 100 Famous Mountains in Japan and currently climbing 90 Mountains.
I'm enjoying the Numazu LIFE slowly and leisurely.
Introduction of Okusuruga Outdoor Base
We operates "Okusuruga OutdoorBase", which hosts outdoor experience tours, as a sister store. Please use this as well♪
Name

Okusuruga Outdoor Base

Location

537-19,Uchiuramito,Numazu City,Shizuoka Prefecture




(*Operated in the same building as Okusuruga Guest House)

WEB

https://outdoor.okusuruga.net

Email

support@outdoor.okusurga.net